Living in small spaces is already hard enough. One of the biggest challenges would be storage and functionality and it is mind boggling when you don't have space for everything you need. We have here a list of some things you probably should consider putting in your homely space. If you feel daring then this would be great for your next DIY carpentry project. And don't worry you won't have to compromise style for functionality this time.
Fold up beds that double as sofas and even storage.
From wall beds to sofas in one quick movement what better way can you conserve space.
A bed that can be hidden in the wall is more famously called a Murphy bed. Even without the sofa you can conserve more space by hiding it in the wall.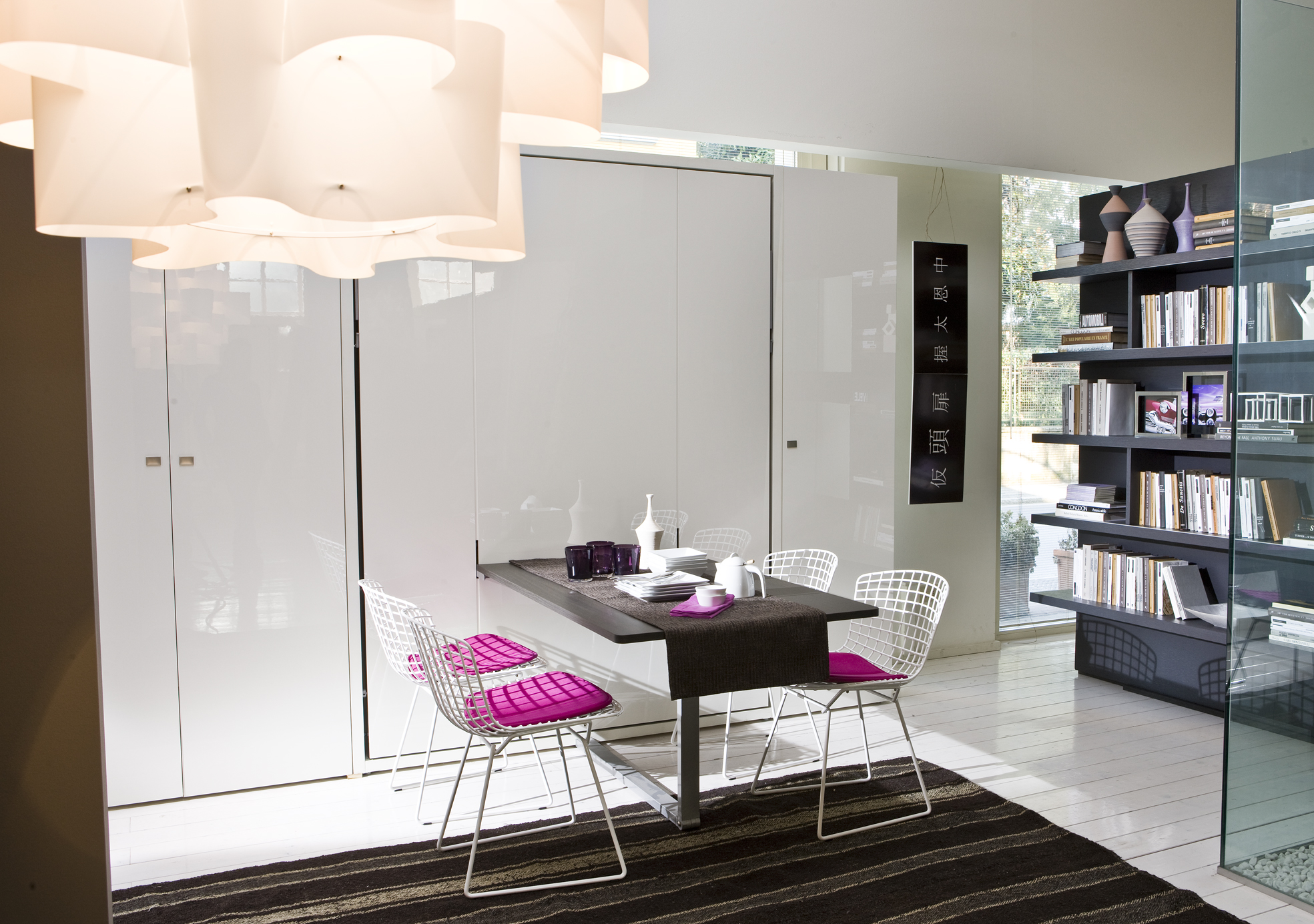 If tables are more your thing, here is an idea that will be perfect for you. Any student or apartment owner would go crazy for these items. There is always the option of using it as a study table or a dining table.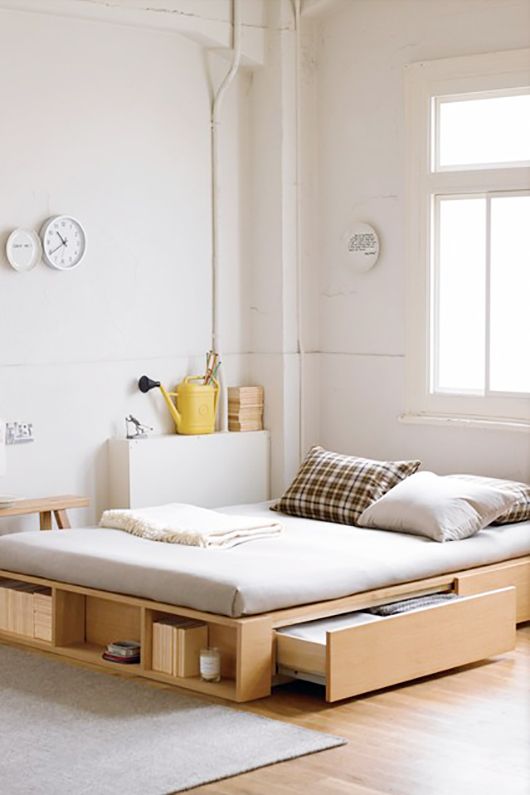 Here's the new way of throwing your stuff under the bed. A cleaner and more organized option even your mom or wife will love. This way, it's easier to keep away all the stuff that would make the room messier.
4. All-in-one living room
Here's a treat; a table and a chair all in one. Multifunctional furniture is the best way to go if you want to conserve space. This one is versatile too, depending on how many people are around. You will love this if you're the type to move around a lot. You're welcome.
What could go wrong with wall mounted desks? These beauties may go along with a shelf where you can keep office supplies, books and everything else that would normally be cluttered on a desk.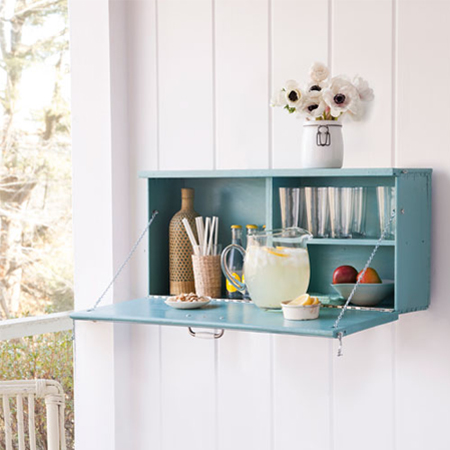 6. wall mounted table: outdoors
The best thing about these wall mounted desks is that you can customize the concept to be used practically anywhere, from the kitchen to the garage, so you can hang your cooking utensils or building tools and keep them somewhere safe and get easy  access to them once you pop up the table.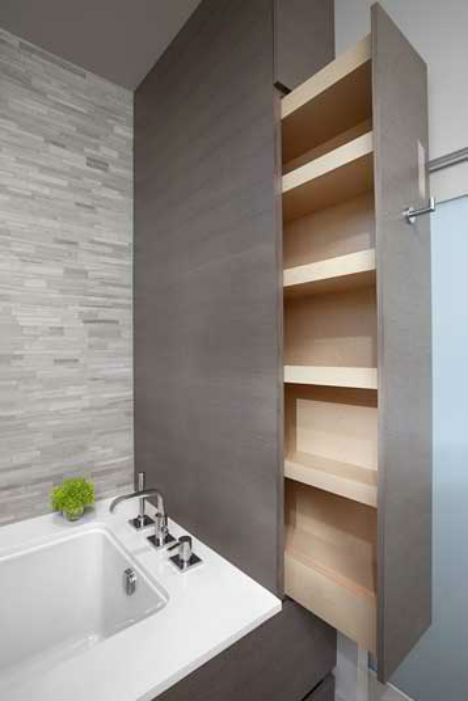 7. Nifty bathroom storage
One important thing to consider when designing a bathroom is the space for storing things that should stay dry. Here are simple, stylish and smart things that can help you with that dilemma.
Instead of a traditional cupboard you can hide the medicine cabinet in the wall instead. Not just that, you can also keep towels and rolls of tissue for when your stock runs out. This way you wouldn't have to call for rescue during emergency situations.
For the kitchen and dining area
You can do away with having to climb a chair with this storage idea, well that's assuming that you are vertically challenged like I am. It's also a location smart shelf since its right next to the refrigerator. That way, you wouldn't have to walk from one end of your kitchen to another just to get everything you need.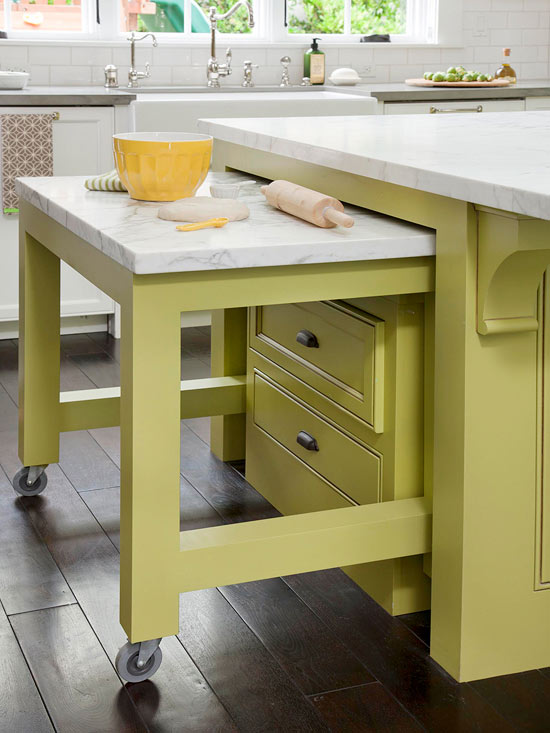 9.  tuck in and out kitchen table
Keeping the kitchen a safe and clean area has always been top priority for designing the space and more importantly for choosing which furnishings should go there and what should not. This tuck away kitchen table is perfect for your cooking and space needs. You can easily keep it after using. It makes your kitchen safer for the people to move around with.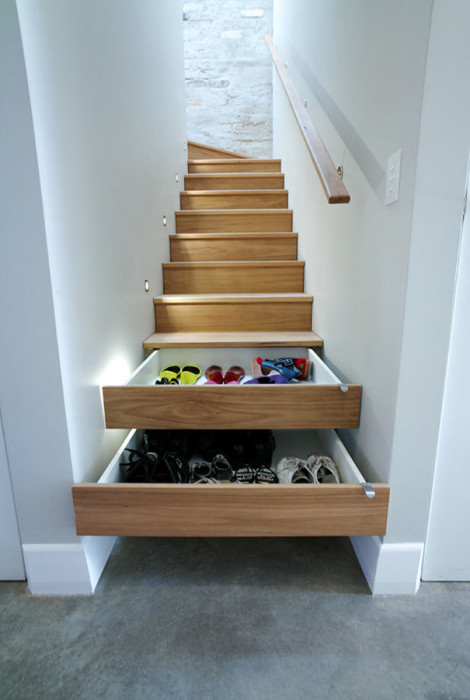 Under-Stairs is the best place to put in almost anything. From storing shoes, books, clothes and what not, some creative renovators even go as far as putting another room in them.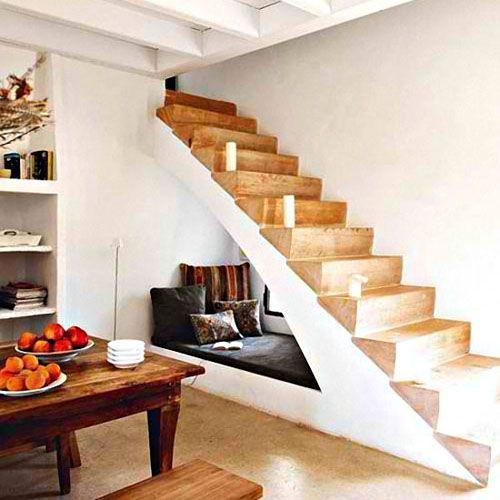 11.  under-stairs lounge area
Even a lounging area under the stairs is a great place to have tea and read a book during the cold days. It's a great way to maximize the little space you have left. Have this little corner all to yourself.