If you're thinking about designing your own coffee shop or restaurant then you are in the right place. These are just basic design concepts that you can consider before you make a move. Do always remember to mix and match different concepts depending on what works for you.  Let's go to a trip around world and check out these awesome design concepts.
Modern Interior design is mainly about focusing on function and avoiding excessive décor. It may come off too simple and strict but when it is well designed, it can promote a sense of calm and simplicity. This bistro in Prague emphasizes on a clean lined design and has very minimal use in textures.
This is great for small spaces since it makes the room look bigger. Also, this style highlights bold geometric forms and neutral colors
First, let's get it out of the way; contemporary design and modern design are different. That's because contemporary design is influenced by what is currently in style. Modern design on the other hand, is especially geometrical and clean-lined. This is often interchanged since modern interior design could be, well, contemporary and this could change in a couple of years.
This café in Melbourne, Australia called Top Paddock does a good job at maintaining the smooth and clean geometric shapes and is really trendy too.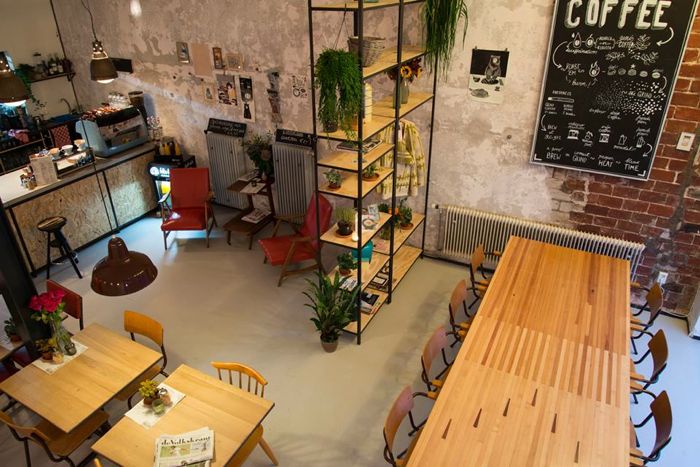 A distinct characteristic for industrial or urban design is the use of industrial materials. The style of furniture  and decorations often includes non-functional items that can have alternative uses like ladders used as shelves. Also, it uses the style of galvanized steel, concrete floor, exposed beams and unfinished surfaces.
A good example is this café in Amsterdam called Buutvrij.  A part of the wall is still bricked and you can also notice the heaters are also exposed as part of the room's over all industrial feel.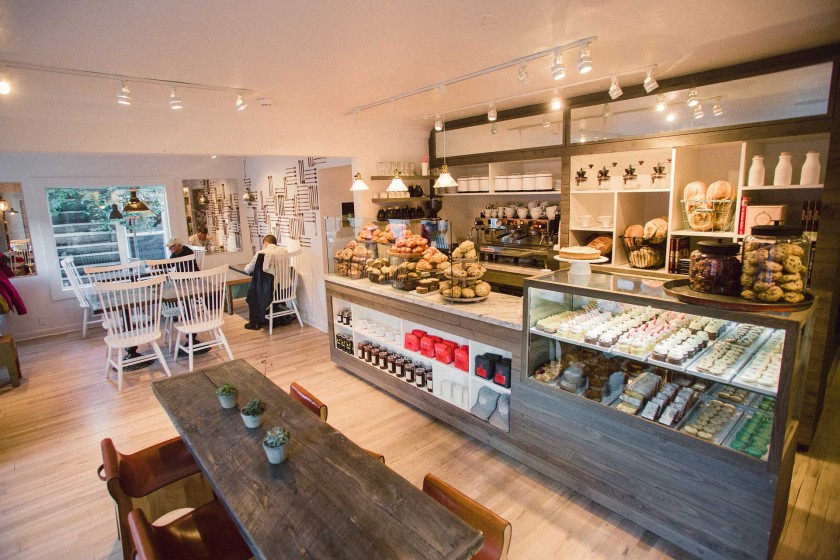 This delightful bakery in Wyoming called Persephone bakery is sporting  a Country interior design. This style depends on which country or culture it is based off on. You have the option of choosing which specific culture to use as reference like, French country, English, American, Italian or even modern country. There is essentially a cozy, cottage feel to the place with a country style design. Defining features are floral patterns, stripes and plaids on textiles. Also hang a good number of framed photos on the wall.
This design is also known for its use of robust and bulky furniture and rough finishes on materials.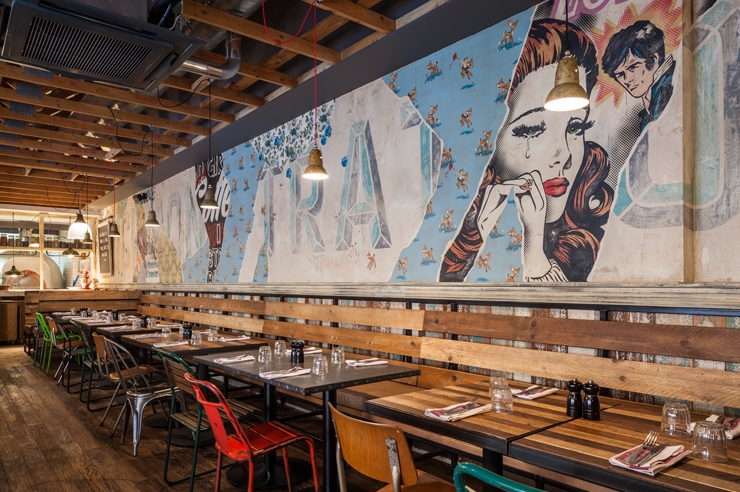 Retro is when old design makes a comeback with a modern twist. It is a style that combines new forms and old styles. Consider which era you are going to take from. There is a lot of different timelines to choose from like the 50's with its floral and pastels, the 60's with its psychedelic oranges and pinks and 70's with its nature loving mix of hi-tech futurism, think the" Brady bunch show". Retro could be difficult to be recognize but ultimately it is your own interpretation of the past that matters. Jaime's Trattoria, owned by Jaime Oliver, does a great job at making you feel like you're at a different time and space.