Lighting is one very important subject when you are planning on some do-it-yourself renovations for your home. There are different types of lighting for each part of the room with its special purpose to make your living space a more pleasant place to live in. Consider this a quick lesson on what types of luminaries to put in your lovely home.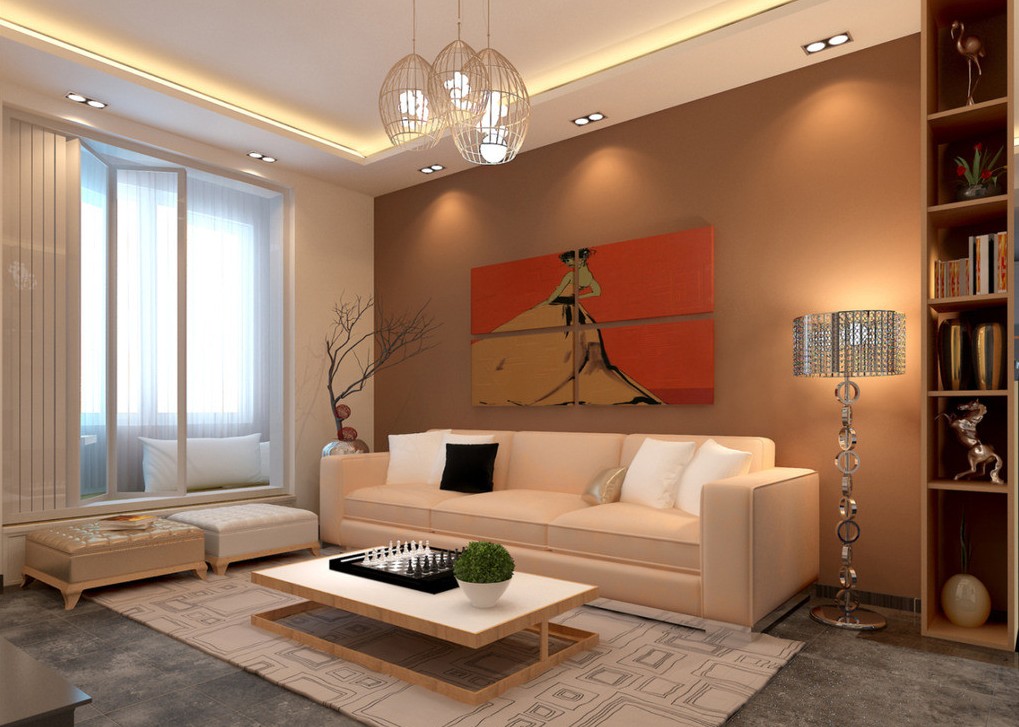 The living room is where all the general activities are done and where everyone gathers to spend time together. Ambient lighting is best for rooms that people tend to stay in for a large amount of time. Focus on getting lights that bounces off the ceiling and creates a sense of brightness in the room. You want to avoid shadows and fixtures that cast downward shadows.
You can use recessed lighting to illuminate general areas where reading and other important activities. This is called task lighting. Exterior lamps, wall scones and close-to-ceiling fixtures will do the job swell.
Task lighting is key when it comes to the kitchen. Like I mentioned previously, good lighting is necessary for places that specific and grueling work is done on. There is no other place that this can be emphasized but the kitchen for your culinary needs.
Use higher watt bulbs for specific areas of activity. If your cabinets are overhead the working counters, you can use under-the-cabinet lighting to illuminate counter top surfaces so that you will not depend on overhead lighting that can cast shadows on the people around the counter. A pendant light will be great for lighting up the kitchen dining area, or the kitchen island.
Work with ambient lighting that can be provided by floor lamps and architectural lighting. Avoid central large ceiling-mounted fixtures since they have a very heavy effect on the overall view of the room. Ceiling mounted lights and recessed fixtures are the standard. Remember that you will be looking up a lot when you're on the bed so try not to put light fixtures over it. Adjustable wall mounted lighting on each side of the bed is good for bedside reading.
Another focus on bedroom lighting is the lighting in closets. Ceiling mounted lights do well in illuminating the overall space. Don't place a hot light bulb near delicate clothes. Do consider fluorescent lights because they can be concealed and they can tell you the color of your clothes better.
Grooming is the main focus you have to consider for bathroom lighting. Light placement is very important here. Improve your lighting plan by putting wall mounted lights on both sides of the mirror instead of the traditional central ceiling mounted light fixture. You do not want shadows cast on your image and ceiling lights or even lights on top of the mirror can do this.  Halogen bulbs or compact fluorescent bulbs will do great.
If your bathroom has tall ceilings consider putting in ambient lighting along the perimeter of the space.  A pendant fixture with at translucent shade is decorative and can serve as ambient lighting.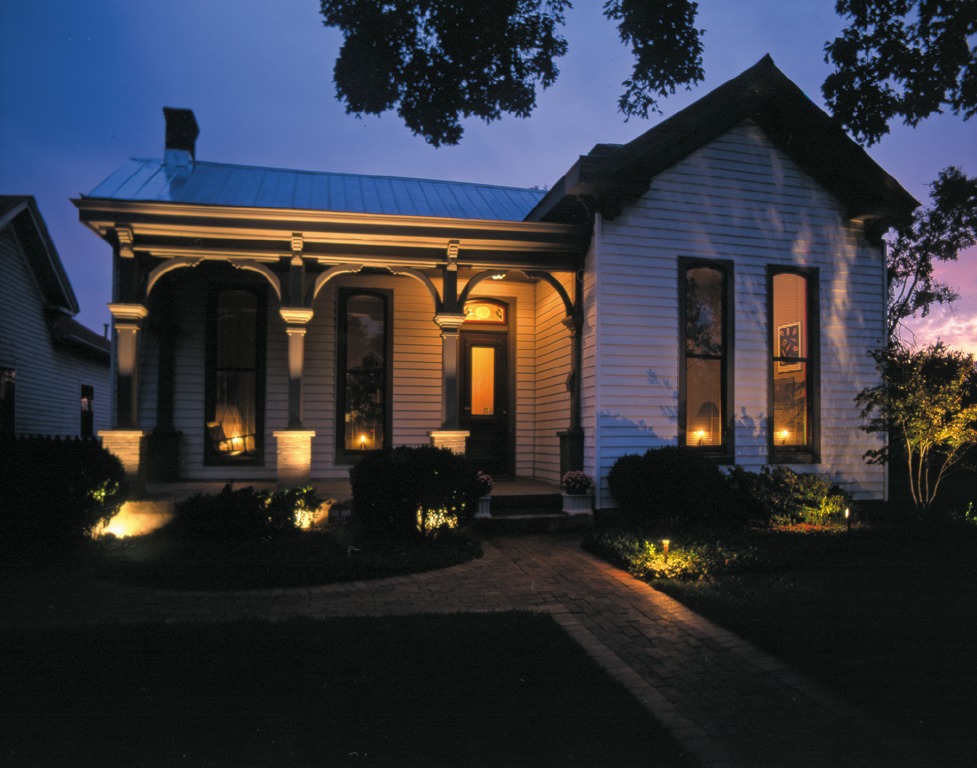 When planning for outdoor lighting, focus on lighting the pathways, lighting for security and aesthetics.  Look for durable and high quality lighting due to different weather conditions and other environmental factors. Don't use too much light outdoors, illuminating a whole area too brightly can create areas that are also very dark and that can be unsafe. Opt to have low levels of light all around.
Wall mounted fixtures on the door is a traditional approach to lighting the entrance from the outside. It's one of the few outdoor areas where a brighter light is acceptable. If you have a beautiful tree outside that deserves more attention, then put some low lighting to highlight that piece.