If you don't know how big your chandelier should be or what height to hang that new painting on then this little list will give you a heads up. These are some standard interior design measurements that will surely come in handy. Take note of your room's space carefully before you take in these measurements into action.  These measurements are ideal but that doesn't mean you have to compromise your personal style to fit these standards. Consider this as a guideline instead.
Here are some of the basics you want to take note of: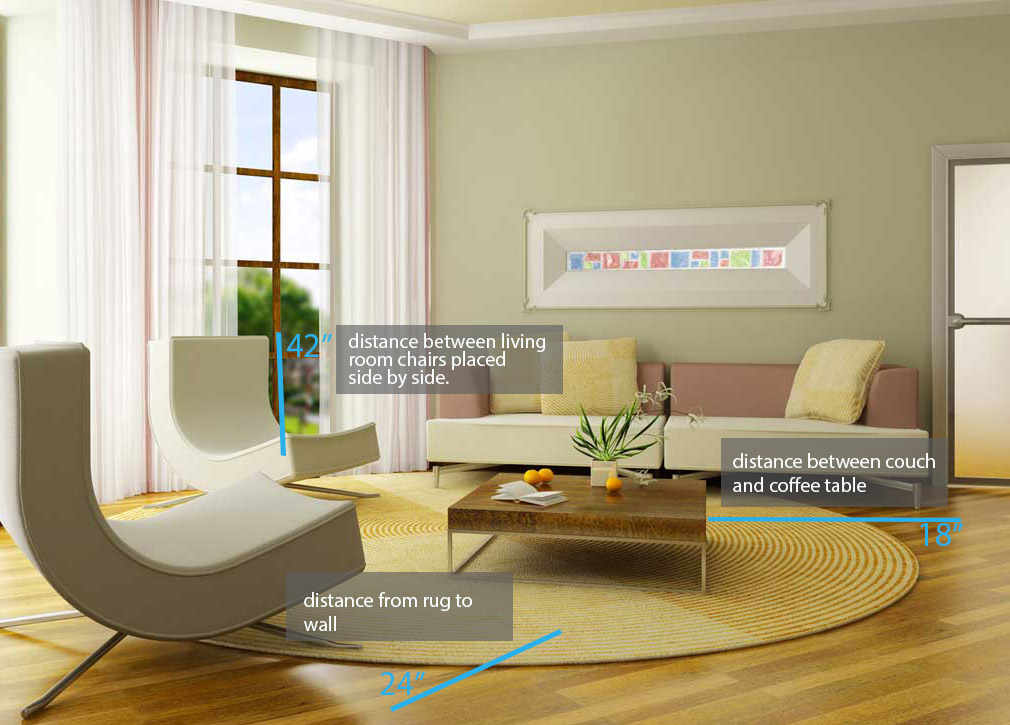 1. Living Room
The image shows just a few of the more important measurements. Ideally, there should be a distance of 36 inches between the wall and a piece of furniture if you intent to have some walk room between them. Bookshelves should have the depth of 12 to 15 inches for books ranging from normal size to the big ones like art books.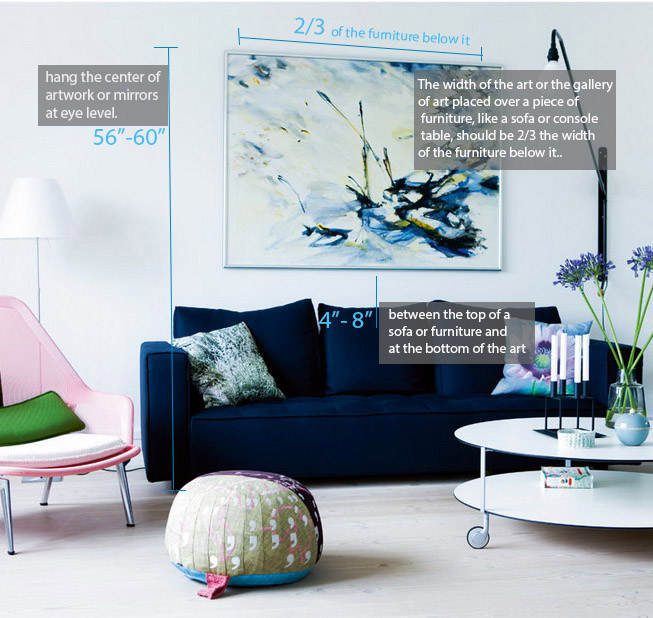 2. Displaying artwork
If you're planning on your very own gallery wall, you have the option of layering your items on top of a table or they can hang from the wall. Keep a distance of 2 inches between each piece if they are on a wall. Smaller art can be placed a little closer together.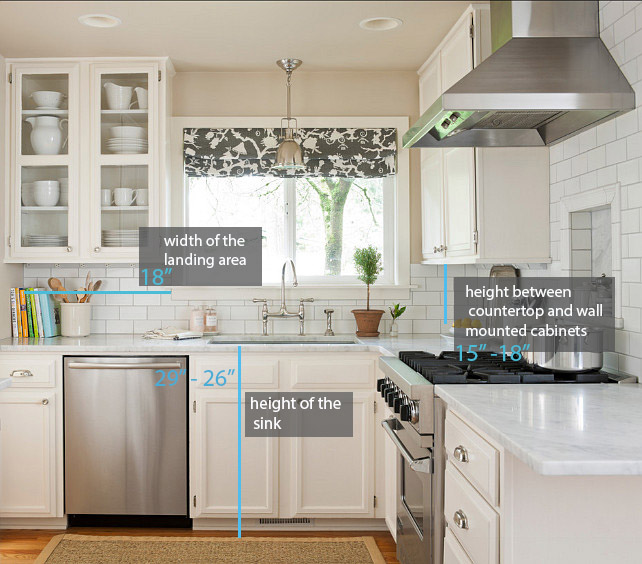 3. The Kitchen
This one is the basic measurements for the kitchen focusing on the sink area and the part under the cabinets.
For Kitchen Islands, have them at least 36 to 42 inches in height. The pendant light above this island is ideally at 30 inches between the bottom of the light and the top of the island counter. Put at least 48 inches between your sink counter and kitchen island so you can move freely.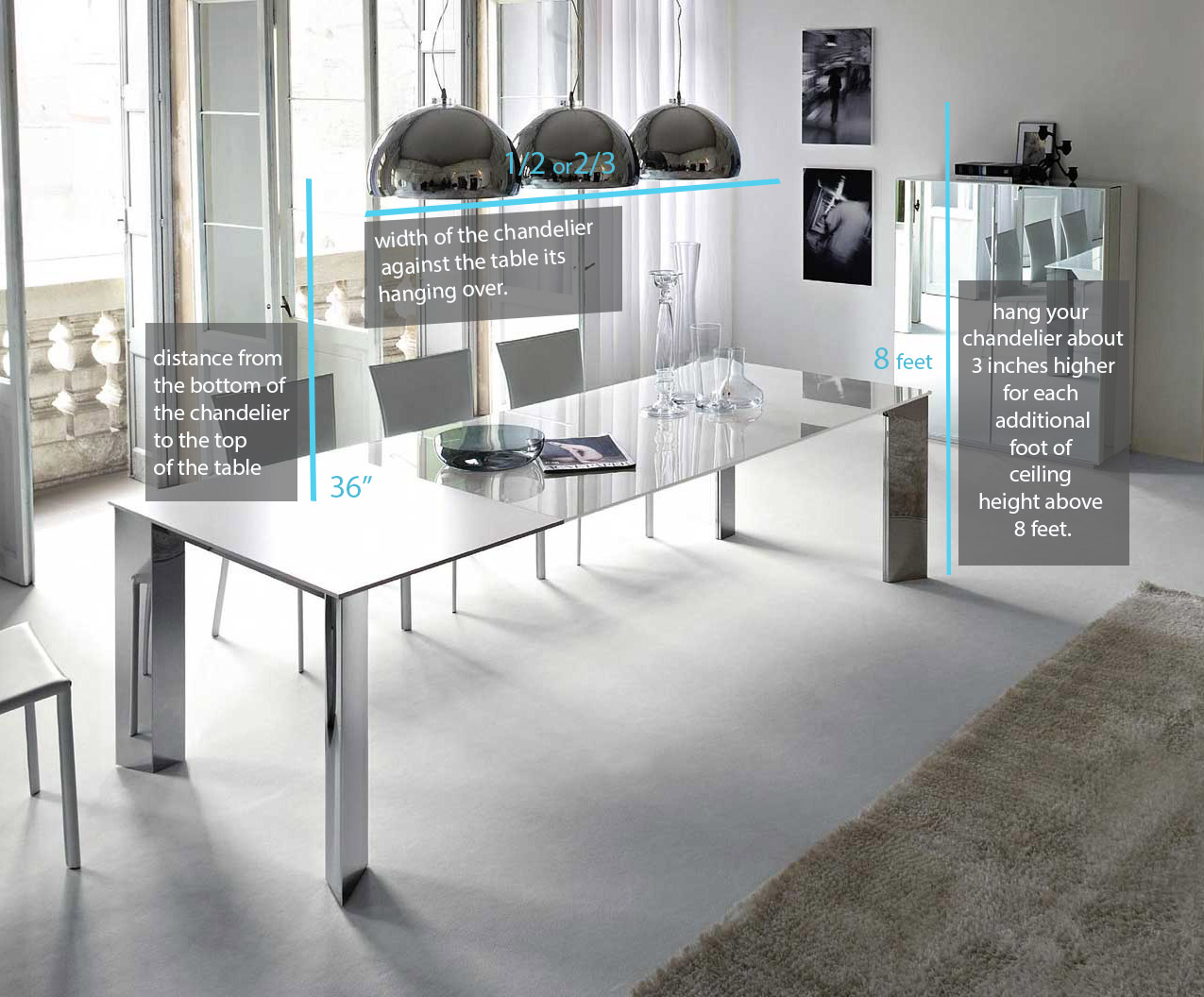 4. The Dining Room
Each setting needs to have at least 24 inches for good elbow room also have 20 inches of leg room under the table.
Have at least 36 to 44 inches from the edge of the table to the wall or furnishing to give people enough room for getting in and out of their chairs. Use the shape of your dining room to choose what your table should be shaped like. Use rectangular tables for narrow dining rooms and round ones for smaller square rooms.